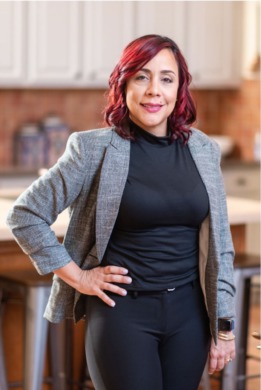 WHAT I DO
I am a real estate professionals serving the Central Florida Market. Over the last 15 years, I've overseen thousands of transactions and helped families achieve their Real Estate Goals. We lead the pack with one-of-a-kind customer service and cutting-edge technology. We are dedicated experts who have master the process of getting a property sold fast and for top dollar.

Our Superior Marketing combined with the following factors allow me to deliver above average results:

1) Experience: Fifteen years in the Real Estate industry, eleven of them as a Real Estate Broker. My experience help me protect our sellers best interest, anticipate any potential problems and solve them quickly when they arise. I become your "guardian" from the moment you hire me until closing day.  
 
2) Team Work: I lead a team of carefully chosen professionals who are assigned to a specific aspect of the real estate transaction. When clients hire me, they get a total of five professionals working together towards the same goal... get the home sold fast and for more money.

3) Network: Over the years I have establish key relationships with many Investors, colleagues and other professionals that allow me to get client's homes in front of more people fast.
 
4) Technology: We use the latest technology in our marketing strategies ensuring we have a constant stream of qualified buyers. In many cases when clients hire us to sell their home we already have a qualified buyer ready to submit an offer. Our technology also allow us to get client's homes in front of more prospects which results in a faster sale.

We truly believe that by providing value to the people around us, we grow as individuals and as result… our business grows. All we ask is that if you ever need to sell, buy or invest in Real Estate, please give us the opportunity to Interview for the job.