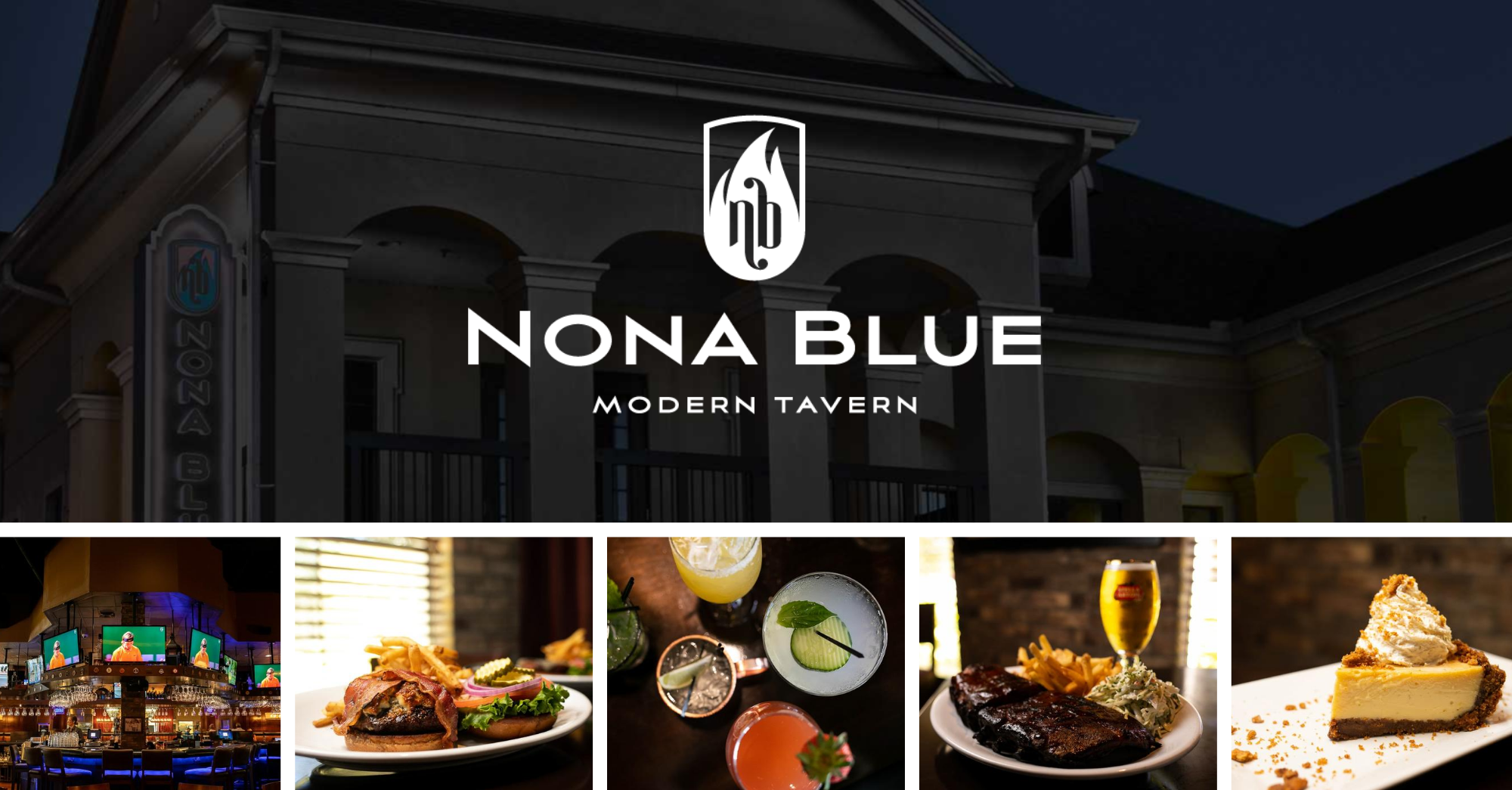 Nona Blue Modern Tavern is more than a restaurant and bar. It's a place that brings people together, creates social moments and reflects its community.
THE CONCEPT
Nona Blue serves eclectic American cuisine centered on a wood fired grill. Whether you're in the mood for an award-winning burger and one of their 16 craft beers or a NY Strip and a bottle of Caymus Special Selection, they've got all your cravings covered. The warmth of a neighborhood hang with the polish of your favorite restaurant. It's the best of both worlds combined into a place you can call your own.

MEET THE OWNERS
When Founding Partners and veteran restauranteurs Joe Davi and Bill Bona came together to create the Nona Blue concept, they envisioned blending the warmth and social atmosphere of a tavern with the polish and quality of a high-end casual restaurant. This concept was born out of their respective experiences. Davi made his career in the high-end casual segment serving as a General Manager for Houston's/Hillstone for seven years before serving as a Regional Director of J. Alexander's for eleven years. Meanwhile, Bona enjoyed great success running a family owned and operated tavern for over a decade.

THE FOOD
One key component of the Nona Blue concept was to offer a large selection of "Shareables" on the menu. These items could be shared amongst the group or serve as a meal for a single guest. You can bring just about anyone to Nona Blue, and they'll find something they love on the menu. Their ingredients are always fresh and of the highest quality, they hand cut their steaks and fish to precision, and they make their sauces, dressings and desserts in house daily.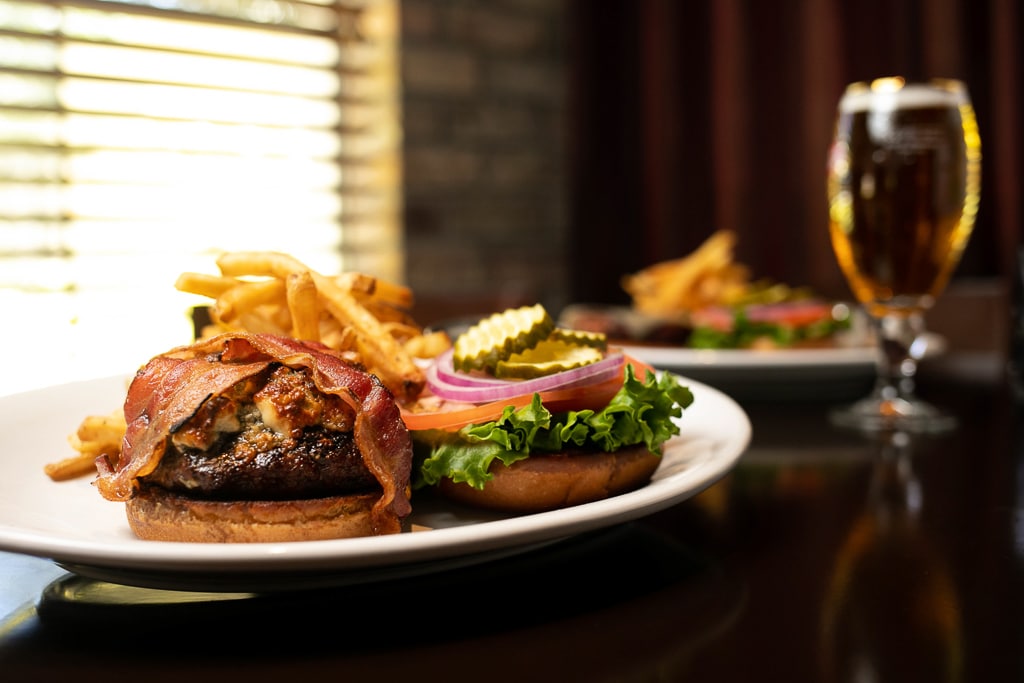 THE DRINKS
The bar, which is the centerpiece of Nona Blue, features 16 craft beers (including a perfectly poured pint of Guinness), an extensive wine list (by the glass and bottle) and "Out of the Blue" specialty drinks, which put a modern twist on classic cocktails.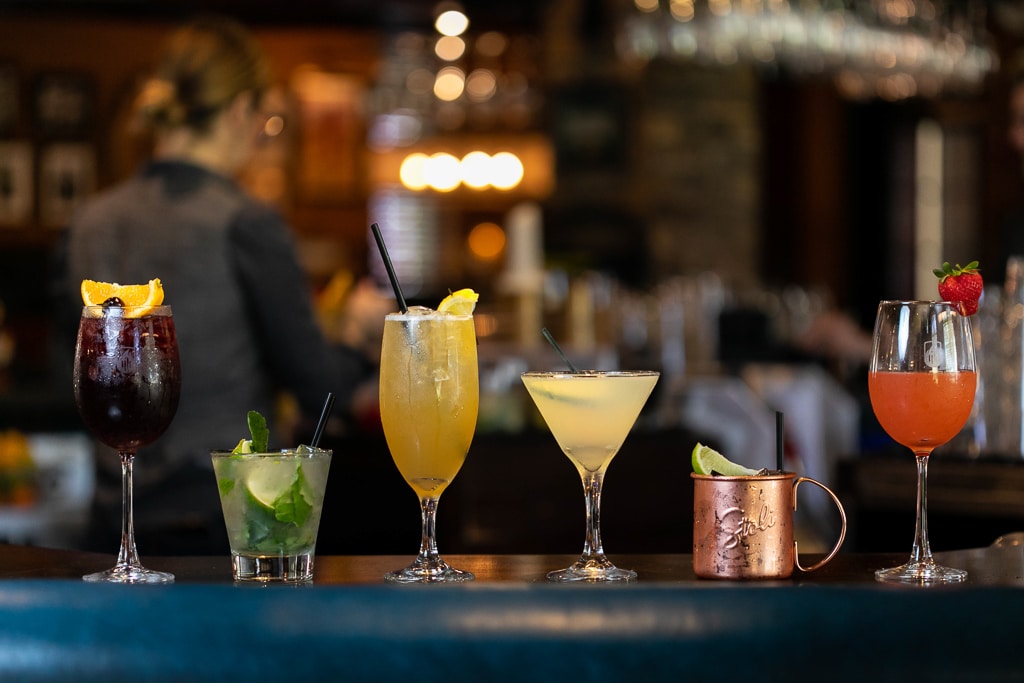 ---
CONTACT
Hours of Operation:
Mon-Thurs: 11am to 10pm | Fri-Sat: 11am to 11pm | Sun: 10am to 10pm
Phone:
(407) 313-0027
Address:
9685 Lake Nona Village Place Orlando, Florida 32827
Lake Nona Homes for Sale
September 27, 2022