House Cleaning Summer Checklist - 7 items you must not miss!
Posted by Jorge Figueroa on Monday, June 28, 2021 at 12:17 PM
By Jorge Figueroa / June 28, 2021
Comment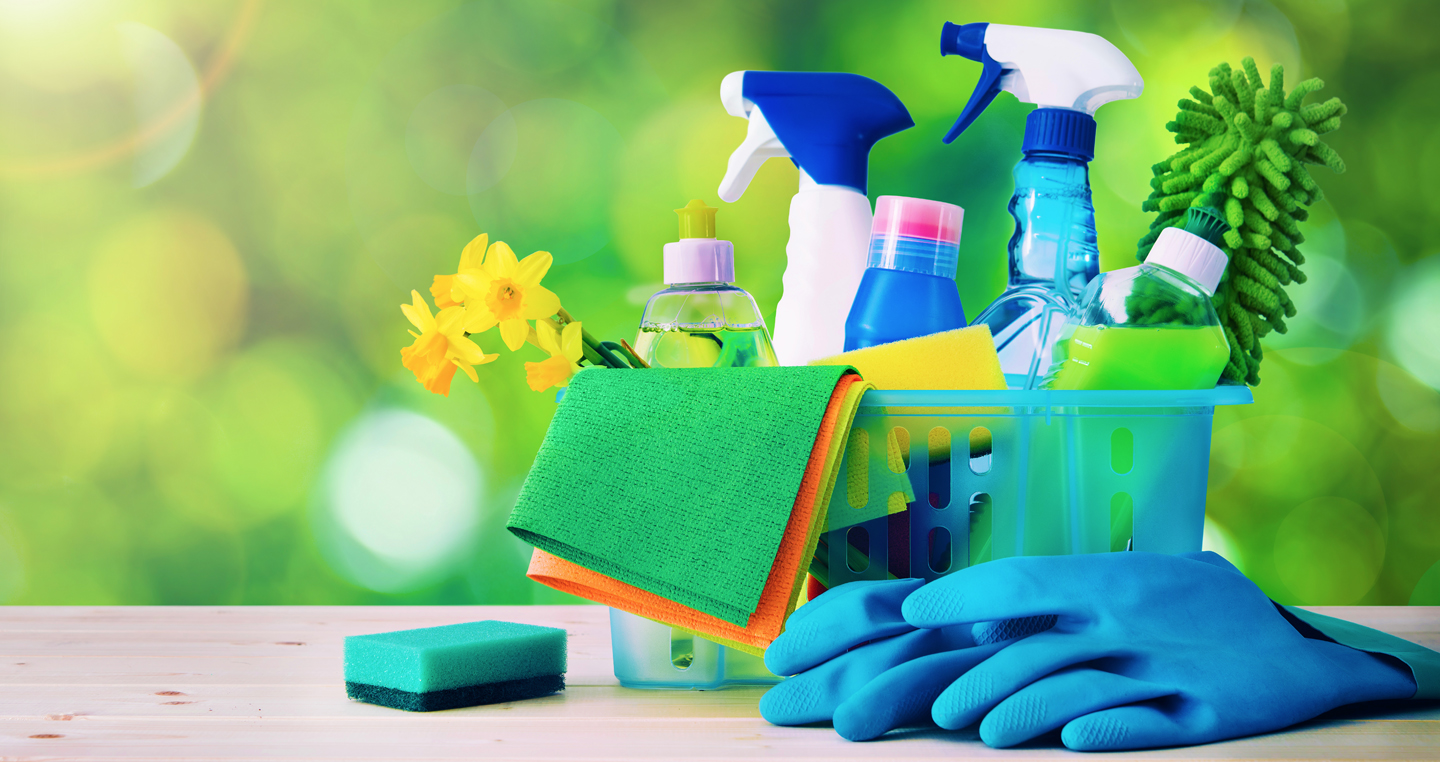 Summer is already here...Yeay! ☀️ ? ?‍♀️ and as we prepared for warmer weather and higher temperatures, it is a good idea to prepare your home as well... It is definitely time to dust off that grill!! but there are also certain items that could probably need more attention during this season.
Grill
If you use your grill frequently (like every other day - like we do) you probably do this very often but...If you haven't touched it since last summer, you need to get it ready for those burgers and that first rack of ribs; set the burners on high for at least 10 minutes to burn off the grease and food, then use a grill brush to clean the grates and give it a shiny finish by wiping down the interior and exterior. It would be sparkling and ready to use!
Patio
This is a great time to sweep your deck or patio, rinse the screen porch with your hose, pressure wash the fence and spray drown dusty furniture and get everything ready for evening sessions and some "noches de fuego"
Trash Cans
You probably already know hot temperatures tend to make trash cans stinkier than usual, so...empty your bin outside and scrub it with water and soap, rinse with the garden hose. You can also add a few drops (5-10) of essential oil into your trash can before you add a new liner, this would make a long-lasting fresh scent.
Windows
It's time to make them sparkling clean! You can prepare a solution with warm water and distilled vinegar. Spray on the solution and then wipe the window with a lint-free towel, then use a clean cloth to dry the window. You will see them shine!
Refrigerator
It is always a good idea to deep-clean your fridge but getting it ready for summer produce we think is a must. Scrub in the sink any parts that are removable, wipe down trays and drawers with a sponge and water. Once is cleaned you can spray a bottle full of diluted vinegar, this will disinfect without adding harmful chemicals to your food.
Laundry
There are certain items that would be in heavy rotation during the summer, like swimsuits, beach towels, and sports uniforms. The sweat, chlorine, grease are usually extra smelly. You can fight these powerful odors by adding a cup of white vinegar to the rinse cycle or half a cup of baking soda to the wash cycle.
Air Vents & Duct Cleaning
This is the perfect time to clean any dusty air vents in your house. You can use your vacuum brush to get rid of dust, you can also unscrew them from the wall or floor and wash them in the sink with hot water. It is also a good idea to hire a professional company to clean your AC ducts.
There are also some additional items you should clean during this season, take a look at the list below!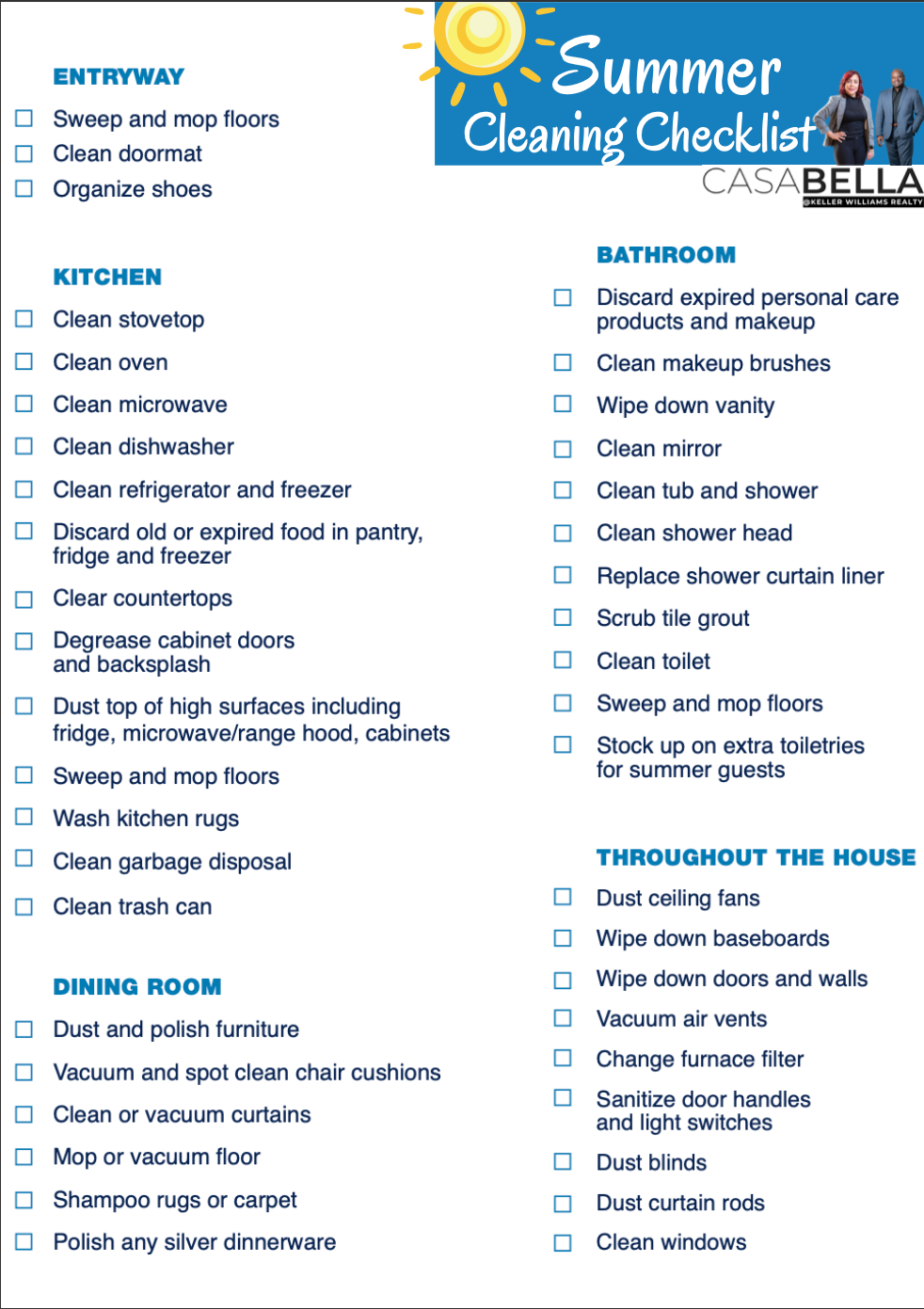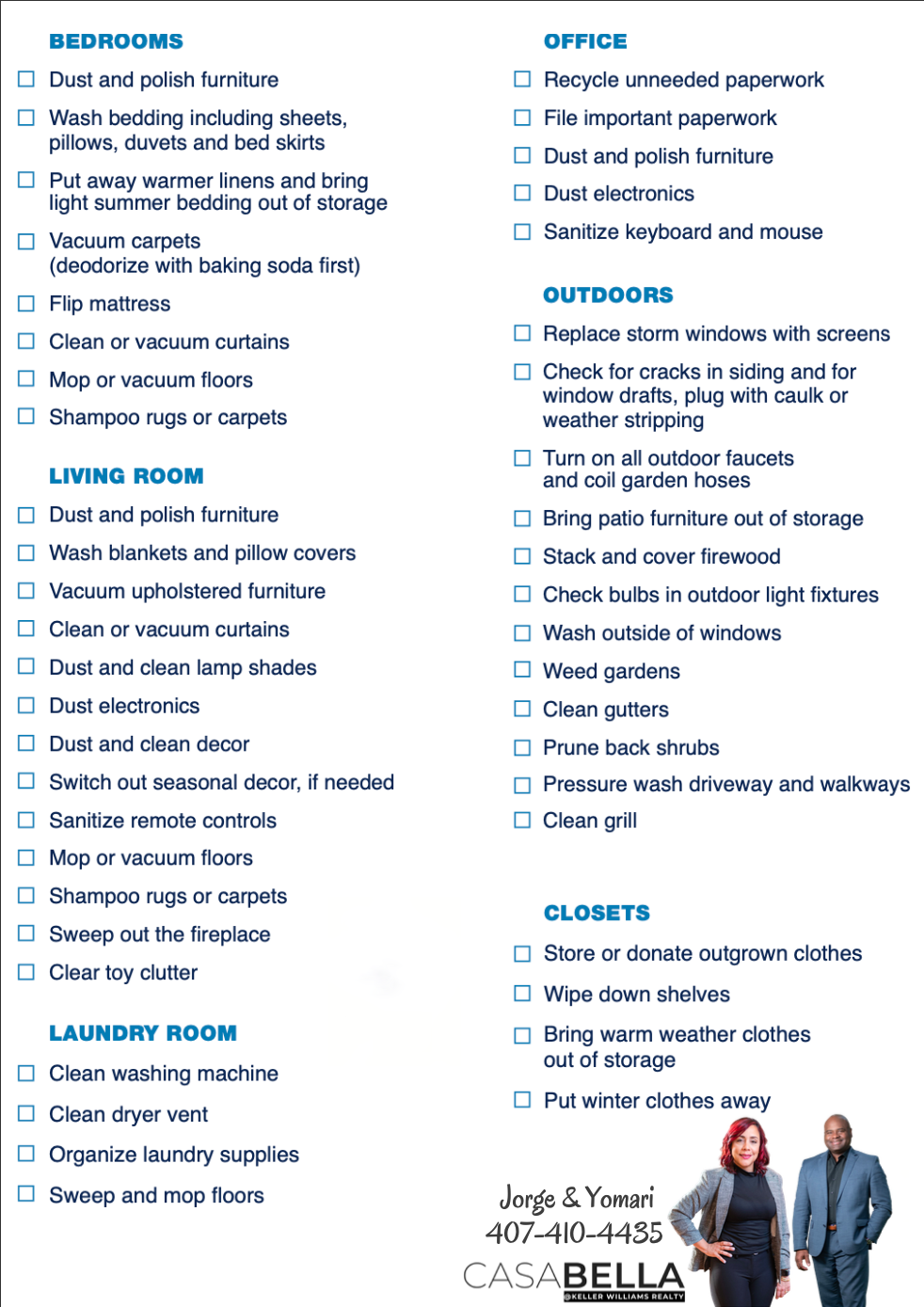 Here at Casa Bella Group, we are proud to provide value to our community. If you are a Homeowner, we would like to help you with the maintenance of your home, please participate in our raffle by filling out the form below and have the chance to win a Complimentary Whole House HVAC Duct and Vent Cleaning.