HOW TO GET READY FOR RETIREMENT
Posted by Yomari Ayala on Saturday, February 19, 2022 at 8:05 PM
By Yomari Ayala / February 19, 2022
1 Comment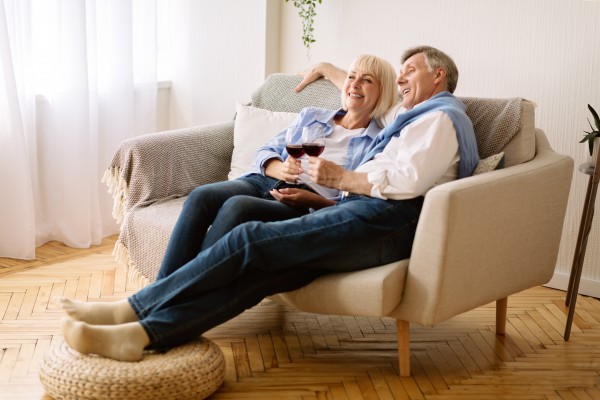 Thinking about retirement? That means you've got a lot to prepare for, from money to health to hobbies to where you'll retire. For most people, retirement feels like a long way off and it could also be overwhelming. The key is to start preparing as early as possible, so you don't find yourself in a place of "stress" and financial insecurity when the time does come. Consider preparing for retirement into 10 major areas:
Consider How You'd Like to Spend Your Retirement. We are so used to leaving the work world, where you face constant deadlines and demands, do you want to flip a switch and simply relish some R&R in retirement? Or do you think being idle will quickly bore you? Some people actually start on a second career as soon as they retired! Since you will have more time on your hands, you may want to take up a new hobby or sport, or perfect one you already enjoy. There are many colleges and universities, where seniors can audit courses for free. Is there a cause you feel passionate about? If so, consider volunteering. If you have grandchildren, you'll be able to spend more time with them.

Consider Your Ideal Retirement Lifestyle. You probably have had a certain amount of disposable income throughout your career, this may change upon retirement, so consider how that will impact your lifestyle. Do you want to surround yourself with people? If so, communal living might be right for you. Did you always wanted to travel? This could be your chance, even if you don't stay in five-star resorts. Finding a retirement community may help with some of your finances, by removing ongoing expenses such as home repair, taxes and home insurance, utilities, paying someone for lawn care and snow removal, etc.

Calculate your target savings. In general, it's recommended that you save between 10 to 15 percent of your income for retirement. However, you can always use an online savings calculator to determine the amount you need to save for your specific needs and goals.

Contribute to your employer's retirement savings plan. Does your job offer a 401(k), traditional IRA, or Roth IRA? Sign up and start saving as soon as they allow you to. It's recommended to set up automatic paycheck deductions and, once the money is in your retirement fund, don't touch it.
Take advantage of employee benefits. Many employers offer matching which generally requires you contribute a certain percentage of each paycheck and your company will then contribute a matching amount with funds of their own. They might also offer health savings or flexible savings account. By contributing to these accounts, you reduce your amount of taxable income, allowing you to save more money.
Think About Your Current Health and Long-term Healthcare Needs. Your health insurance policy may be offered through your current employer, but you'll likely be on your own once you retire. If you have any pending health needs, such as surgery, you may want to postpone retirement. What about medications? Physical therapy? Take into account all your health needs before making any retirement decisions.
Pay off your Debts. Start by paying off any high-interest credit card debt first. Then look at other debts, such as student loans and car payments, and make a plan for paying those off incrementally.
Reduce Daily Spending. Although this feels like a no-brainer, spending your money thoughtfully now can make a big impact later. Seek out areas of your life where you can cut expenses. You may be in the habit of picking up a double-shot-half-caff-nonfat-soy-organic-caramel-extra-hot-with-foam-and-sweetener-blended every day on the way to work, but you'll need to kick the caffeine habit (at least the pricey one) once you retire. Do you and your partner really need two vehicles? Same goes for your landline phone. What about all those cable channels? Are there times it makes sense to buy used goods? And don't forget to take advantage of senior discounts!!
Set a Retirement Budget and Work on Sticking to It! Create a spreadsheet to add your expenses and your income. This can include Social Security, retirement accounts, pensions, stocks, inheritance, annuities, part-time income and more. Then determine your budget by offsetting income with outlays. It's easier than you think. The hard part will be sticking to it!
Determine Where You Want to Live. Do you want to live close to the beach, the mountains, the lake, the city, the suburbia? Close to your family? Think about where you'd like to settle, and then do your research.
Think about "Rightsizing". Your three- or four-bedroom house may have made sense when you were raising a family, but if you are retiring alone or with a partner, it may be time to downsize. You probably have many memories associated with a house you've lived in for years, but you also may have many expenses and more property to clean and maintain. Even if your mortgage is paid off, there's the cleaning, the upkeep, the insurance, the utilities; plus, if your residence has stairs, you've got to think about how you'll navigate them as you age.
We undestand there is a lot to think when it comes to getting ready for retirement. The more time you give yourself, the less stressed you can be about it, and the more you can look forward to this time you've yearned for and earned. If you plan wisely, and you'll be able to make your retirement dreams a reality.