Is Your Orlando Home Ready For Smart Upgrades?
Posted by Jorge Figueroa on Friday, August 6, 2021 at 9:52 AM
By Jorge Figueroa / August 6, 2021
Comment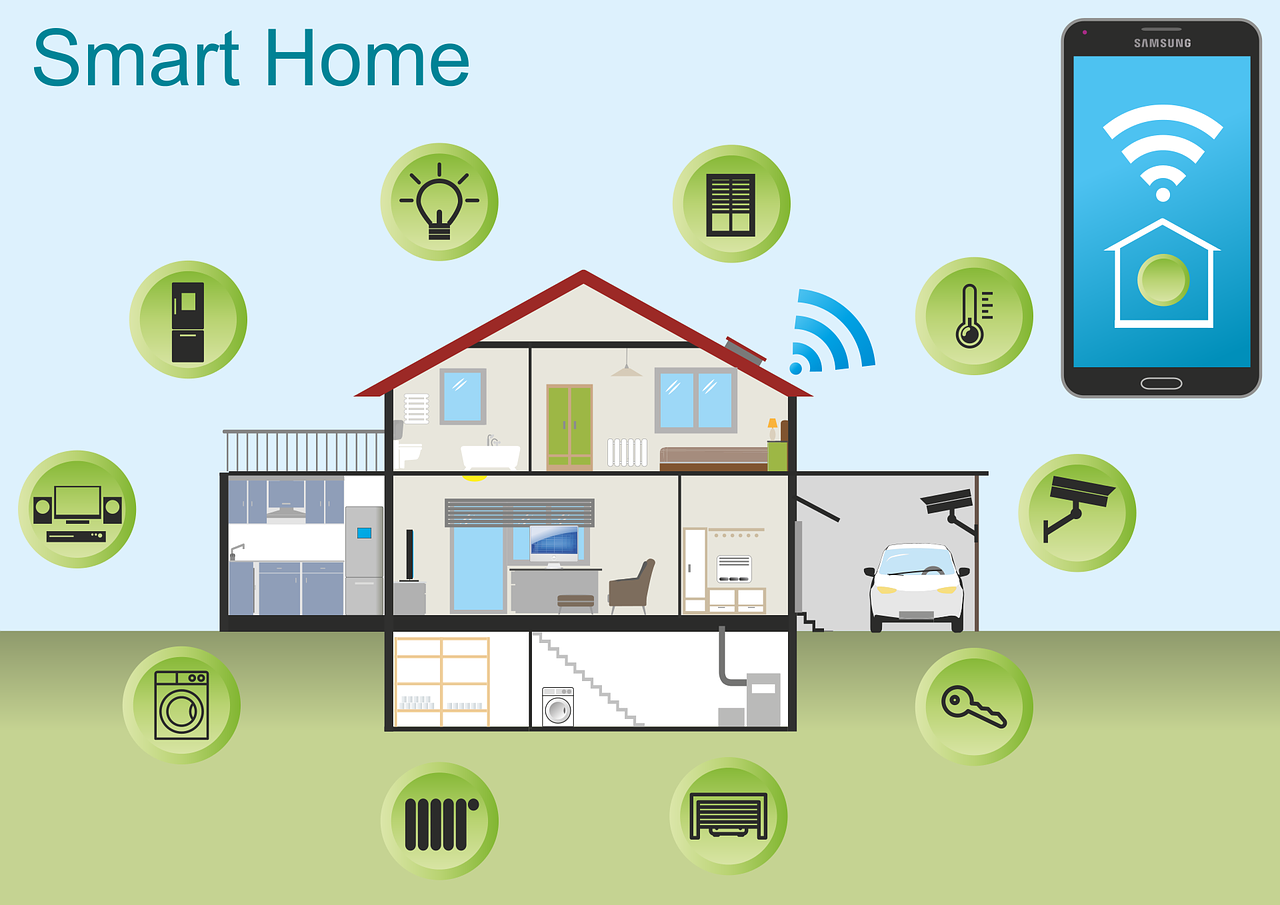 Is Your Orlando Home Ready for Smart Upgrades?
From the simplest of gadgets to a fully kitted out comprehensive smart home system, there is no ignoring the fact that smart home technology is here to stay. In fact, 7 out of 10 homeowners in the United States already report having at least one smart tech gadget in their household.
So, it is likely that you, as a homeowner in Orlando, Florida, are considering adding some smart upgrades to your home gadgets and appliances. You may even have some smart tech gadgets already. But as you shop around and prepare for your smart home tech upgrades, it will be increasingly important to consider your home itself. Does your home have the tech specs and foundations necessary to support smart home upgrades?
In this article, we will take a look at how to determine whether or not your home is ready for smart upgrades- and what simple adjustments you can make to get your home ready for smart upgrades.
Check Your Wi-fi
The central source of connectivity that links all of your smart home gadgets and devices to each other- and to your smartphones, laptops, and tablets- is the home internet network. Make sure your wi-fi is capable of bearing such a heavy load of activity.
Any device that relies on Bluetooth for connectivity (which is most of them) routes that connection through your home internet router. If your internet router is old and not up to speed you may want to consider getting a new router to meet the higher demand for fast, reliable internet connection across all your smart home devices. Look for a router that has a high capacity for connectivity. You may also need to navigate some digital jargon since you will want a router that provides multiple forms of connectivity: Z-Wave, Thread, 6LowPAN, ZigBee, and Bluetooth Low Energy. Check with your local internet service providers to find the best router for your smart devices.
Once you have an up-to-date internet router that can handle all the devices relying on it, make sure you position it in a central location in your home. Since even the best routers only offer Wi-fi connection that extends to a certain range, you will want to place your router somewhere where most of the devices in your home can sync with it.
Upgrade Your Home Cybersecurity
The next step may not seem as vital as ensuring that all of your smart tech devices can actually connect to the home internet. But in fact, it is just as important. Make sure your home internet router has adequate cybersecurity measures in place to protect your home from would-be hackers. Since precious and sensitive data like your address, your habits and preferences, and your credit card or banking details are often transferred through your smart devices, it is extremely important that you shore up your home's defenses.
Even simple cybersecurity measures can have a huge effect on protecting your home system. Changing your router's network name and password to something unique and difficult to decipher is a great first line of defense. If hackers cannot penetrate the home internet, then it will be much more difficult for them to break into your entire interconnected smart home system.
Adjust the privacy settings on your router to ensure that you retain exclusive access to the core system and no one else can make adjustments to your settings without the unique password. Try installing a VPN, or virtual private network, on your internet browsers. This can also help prevent hackers from accessing your home system or guessing your login details.
Some of the most popular smart home gadgets, like smart home video cameras and smart locks, actually provide access to your home itself. So not only does shoring up your home cybersecurity protect you on the virtual side of things, but it can help prevent break-ins or attempts at robbery in your physical home as well.
Power Your Gadgets
Another important consideration to make while planning for your next smart home upgrades is this: how will you keep them all powered up and ready to go?
Some smart home tech gadgets rely on batteries alone, others require a combination of batteries and electrical power, some others only need to be plugged in while they are re-charging, but most smart home tech devices need to be plugged in all the time. You may want to incorporate a smart home hub into your updates, to help manage all your different devices. Consider where your outlets are located, and how much power they can produce. If you are looking into smart home upgrades for your outdoor spaces, like smart sprinklers, or smart security cameras, make sure you have secure outlets with cords that can be easily tucked away.
Planning ahead for how you will keep all your smart home tech devices charged is a smart way to avoid any headaches later on. Otherwise, you may have to constantly navigate the plugging in and shifting around of cords in limited spaces. Make sure you have plenty of multi-plug adaptors and extension cords on hand so you can situate your smart tech gadgets and then leave them charging where you want them to stay.
Final Thoughts
Smart tech upgrades can bring convenience, ease, and top-quality luxuries into your home for affordable prices. Depending on which ones you choose, they can allow you to order groceries on the fly, reduce your home's carbon footprint, and regulate your home's temperature, among other exciting possibilities.
But as you consider which smart home upgrades might be right for you, make sure your home itself is prepared. Check that your wi-fi connection and internet router are ready to provide seamless connection among many different devices. Boost your home internet's cybersecurity measures, taking extra precautions to provide the most secure home internet system possible. And make sure you have somewhere you can keep all your devices charged up and ready to go. That way your home will be as ready as you are for the latest in smart home tech upgrades.