Teachers in Florida: Top School Districts that Pays You the Most
Posted by Jorge Figueroa on Tuesday, June 30, 2020 at 10:00 AM
By Jorge Figueroa / June 30, 2020
Comment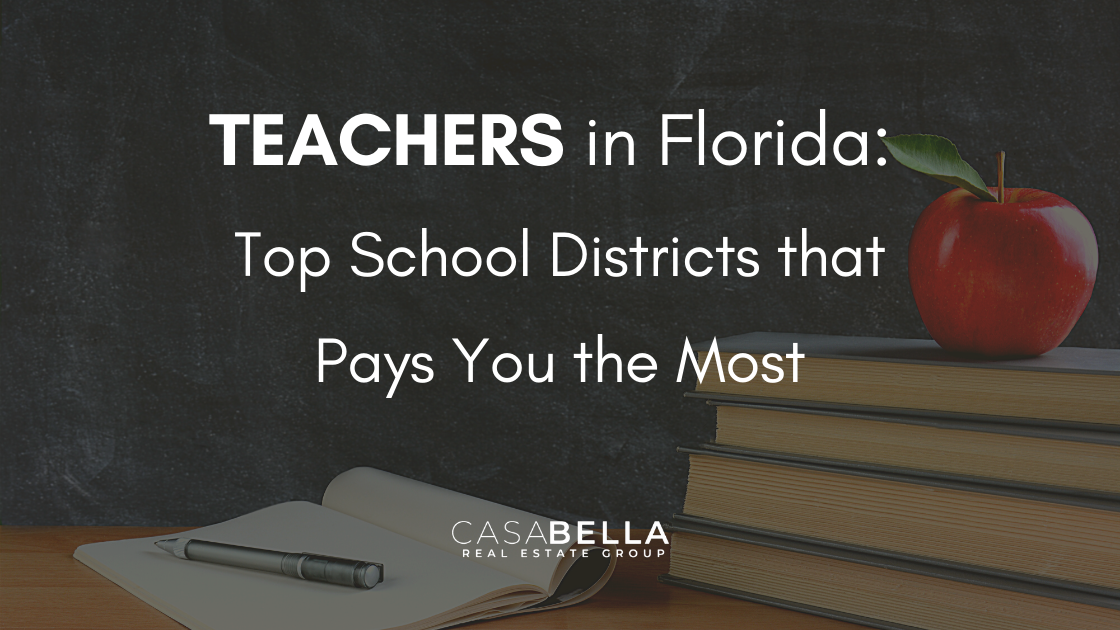 ---
Seminole and Orange Counties rank among the top 25 out of the Sunshine State's 73 districts when it comes to teacher pay, according to an Orlando Business Journal research.
Our Central Florida Community is growing and it is important to have a perspective on where our teachers are in terms of pay. When talking about salaries, teacher pay matters to the business community because a good education is the key to professional and vocational career success.
OBJ researched district pay ranked by average salaries from the Florida Department of Education to see how Central Florida districts fared among other districts statewide and here are some findings:
According to Salary.com, the average U.S. teacher salary ranges from $50,228 - $66,421.
Florida teachers' averages salaries fall below that, ranging from $47,717 - $63,100.
And in Central Florida, teacher pay ranges from $47,782-$63,186, which is lower than the national average but slightly edging out the average statewide.
We created this list with the Top 25 School Districts in Florida, ranked by average salaries, where Seminole and Orange (Central Florida) made that list coming in at No. 20 and 21 respectively: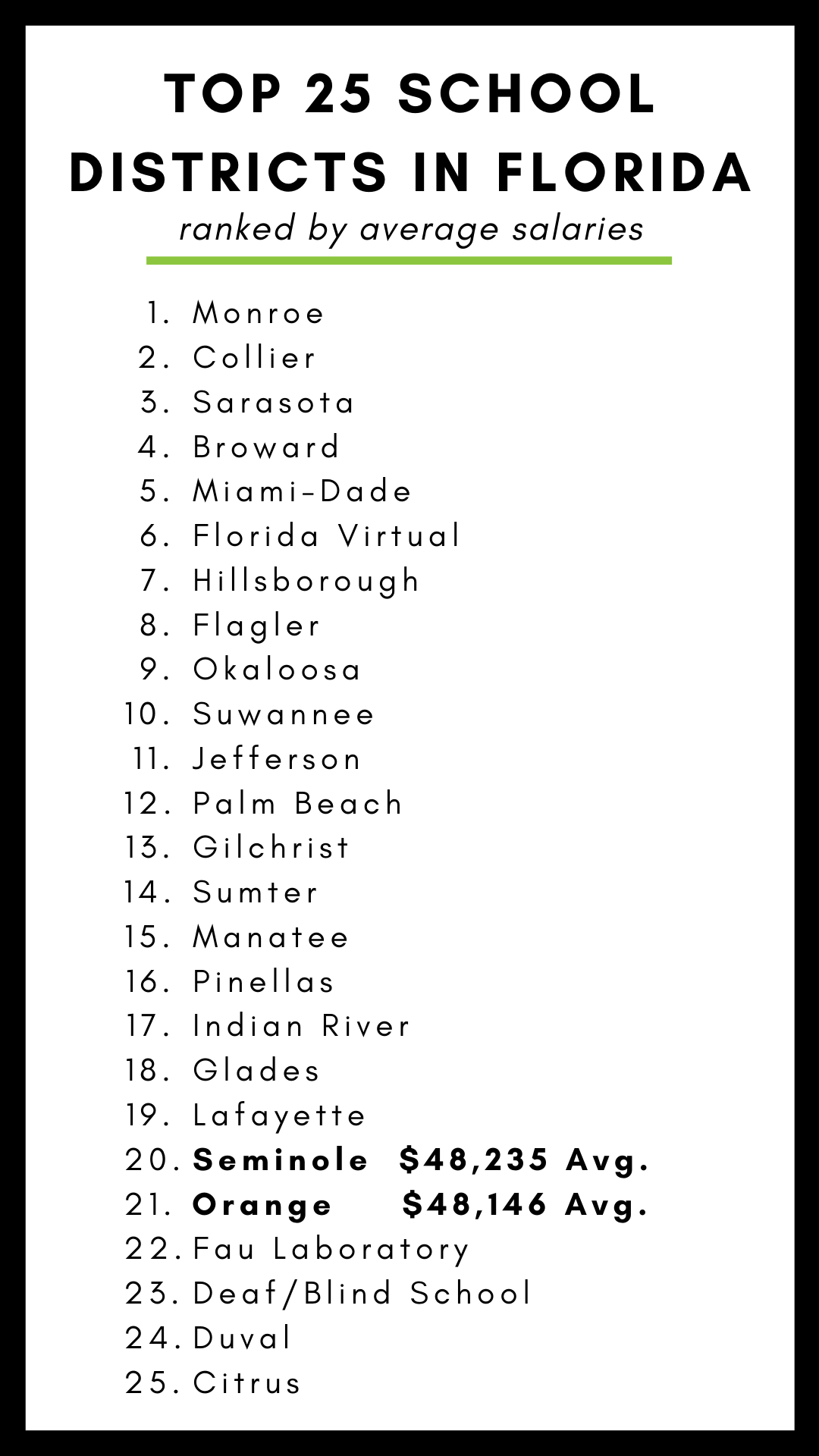 The Good News: The OBJ also shared that the Orange County Public Schools and the Classroom Teachers Association reached a 2019-20 contract agreement. The one-year agreement included a 5.5% average raise, which the district says is the highest salary increase among school districts in the Central Florida area.
You can read the full article here: CLICK TO READ ARTICLE
---
At Casa Bella Real Estate Group we care about the development of our communities. If you are a teacher, or know any teachers in Central Florida, who wants to relocate or are thinking about moving to our area, it's our pleasure to guide you in the process. Our real estate professionals have more than 10 years of experience in the Central Florida Area, and will be more than happy to help you find one that fits your needs.

To find out about Special Financing Programs for Teachers, Contact Us Today: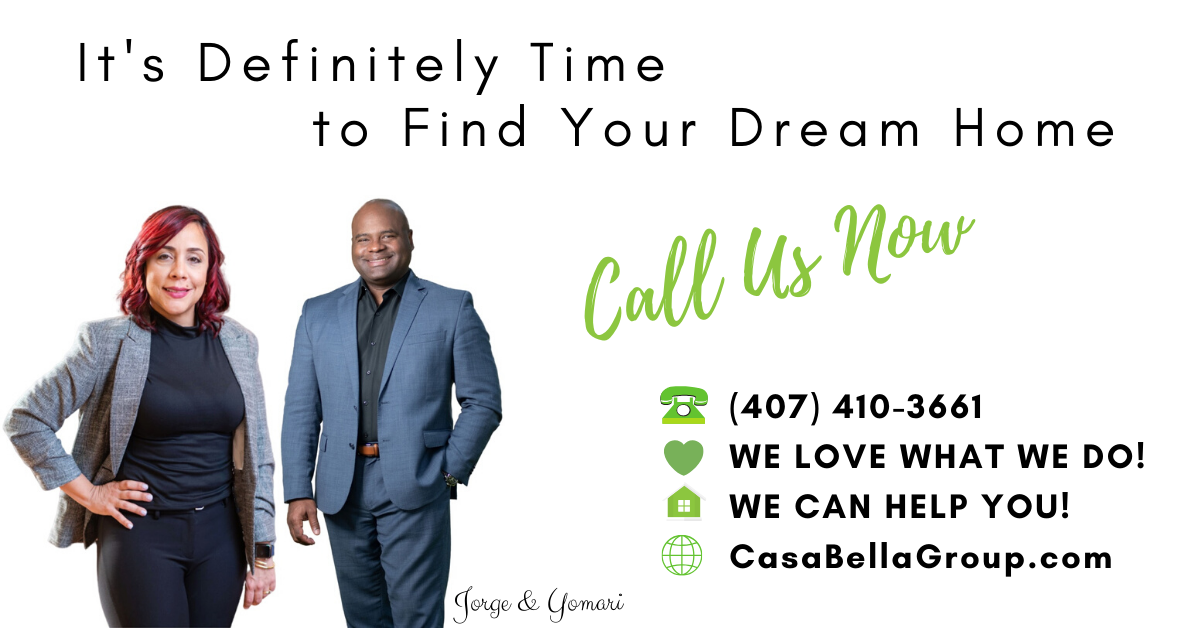 ---